County Junior Girls' News


JUNIOR GIRLS' CHAMPIONSHIP
Tiverton Golf Club - 31st August 2017



JUNIOR WHITSUN MEDAL & TEAM CHAMPIONSHIP
Yelverton Golf Club - 31st May 2017
Congratulations to Carys Morris (20) of Portmore Golf Park who came 1st in the Girls' U18 with a nett 70 and 6th in the Boys & Girls' results combined - out of a field of 84 players.
Full list of results:
1st Carys Morris (20) Portmore Golf Park Nett 70
2nd Lauren McGinnis (17) Churston Golf Club Nett 71
3rd Lexi Dart (4) Churston Golf Club Nett 72
4th Ellie Tampkins (18) Stover Golf Club Nett 74
5th Charlotte Husband (8) Exeter Golf & CC Nett 77
6th Sophie Page (22) East Devon Golf Club Nett 78
7th Jessica Leach (17) Bigbury Golf Club Nett 86
​8th Sophie Brown (22) Fingle Glen Golf Club Nett 100


JUNIOR SPRING MEDAL
Churston Golf Club - 6th April 2017
Congratulations to Meg Rossouw (6) of Yelverton Golf Club who triumphed in the Girls' Junior Spring Medal at Churston. Meg's nett 70 put her ahead of Lexi Dart (6) of Churston Golf Club on countback. Josie Phillips (15) of Exminster Golf Club finished with a nett 73 for 3rd place.
Other girls playing were Charlotte Husband (4/Exeter G&CC), Lara Darke (31)/Exminster GC), Karrie Spencer (12/Churston GC), Carys Morris (25/Portmore GC), Ellie Tampkins (18)/Stover GC), Sophie Brown (21/Fingle Glen GC) and Rosie Lacey (24/ExminsterGC).
Under 16s results:
1st Lara Darke (31/Exminster GC) Nett 78
2nd Carys Morgan (25/Portmore GC) Nett 85
3rd Rosie Lacey (24/Exminster GC) Nett 104
Under 14s results:
1st Josie Phillips (15/Exminster GC) Nett 74
2nd Charlotte Husband (8/Exeter G&CC) Nett 77
3rd Ellie Tampkins (18/Stover GC) Nett 85
Chloe Howard Shines
English Schools' Golf Association
​Devon Schools' Championship for Girls - 23rd March 2017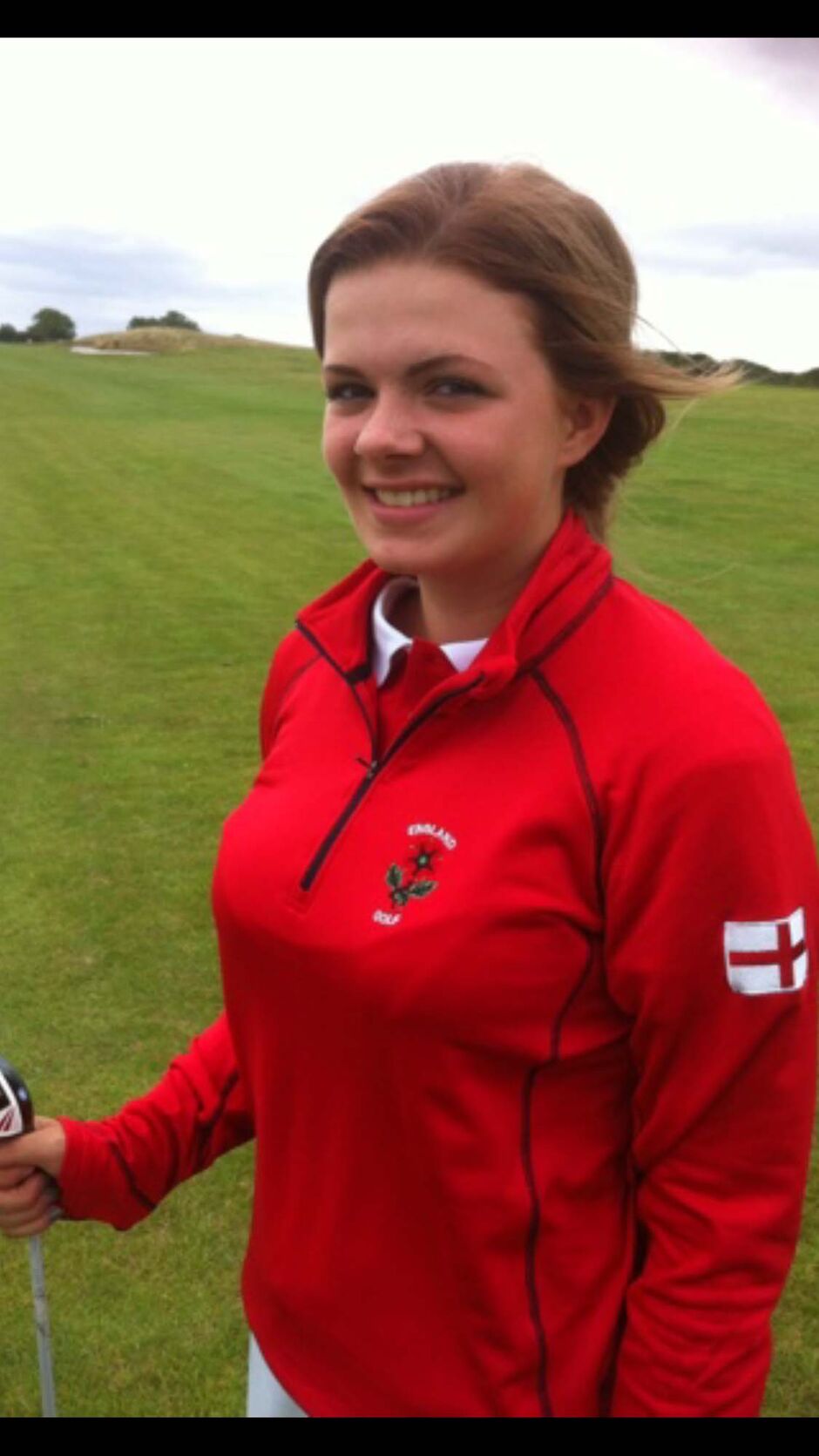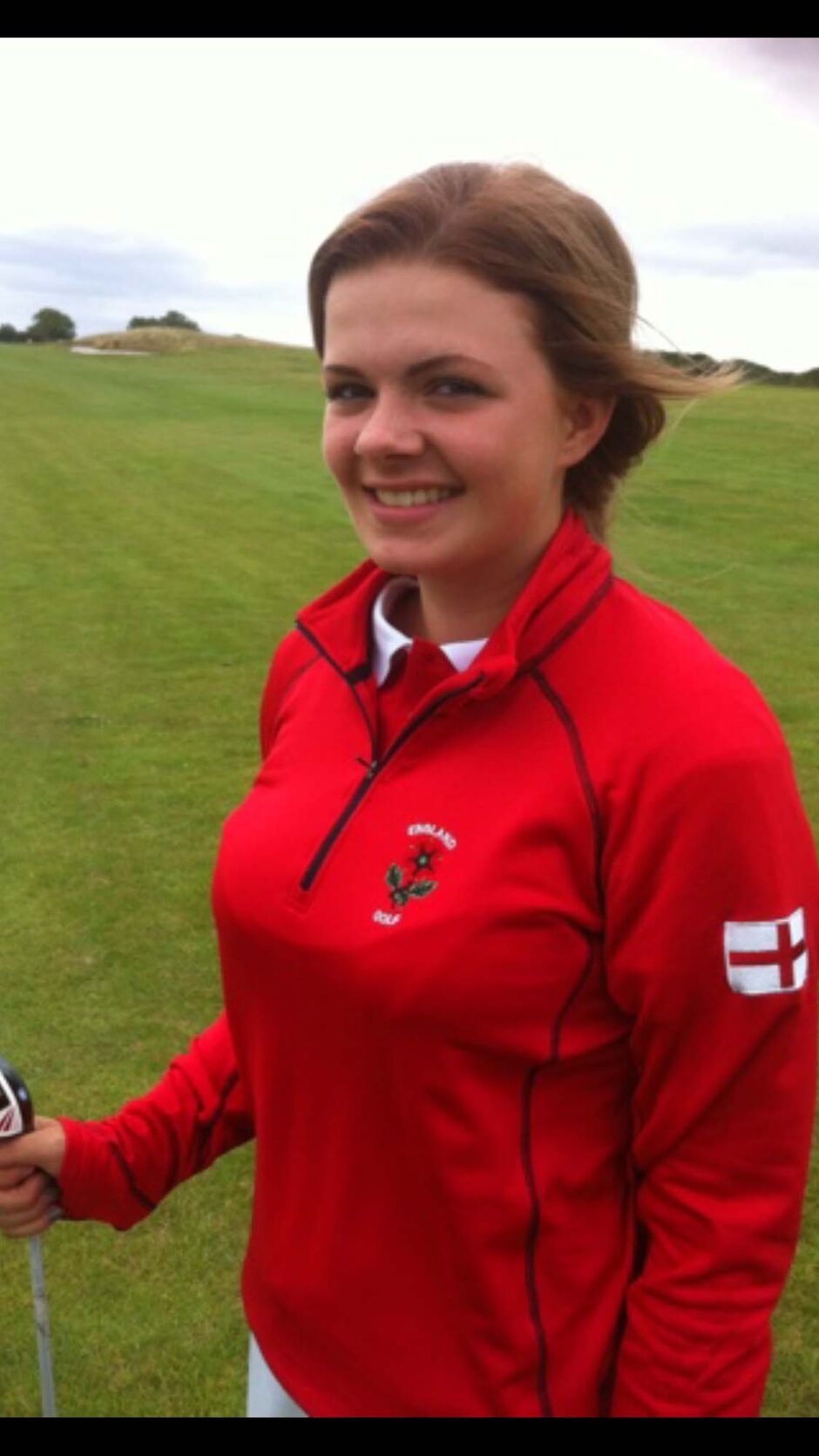 Congratulations to Chloe Howard (Boringdon Park GC) on winning the Devon Schools' Championship for Girls, played at Boringdon Park, shooting 2 under on a very wet and breezy day for 37 points. A great achievement considering the CSS was +3 over par. Playing the competition with a handicap of -1, Chloe ended the day at with her handicap -2.
Lexi Dart (6/Churston GC) was second with 32 points and Grace Jackson (4/Tiverton GC) took third place. Jessica Leach was part of the team from Ivybridge Community College, finishing in second place. They will all go on to play in the SW Regional Finals.
| | | | |
| --- | --- | --- | --- |
| Position | Name/Handicap | Club | Points |
| 1st | Chloe Howard (-1) | Boringdon Park | 37 |
| 2nd | Lexi Dart (6) | Churston | 32 |
| 3rd | Grace Jackson (4) | Tiverton | 32 |
| 4th | Charlotte Husband (8) | Exeter | 31 |
| 5th | Karrie Spencer (12) | Churston | 31 |
| 6th | Bea Stone (22) | East Devon | 29 |
| 7th | Sophie Brown (21) | Fingle Glen | 29 |
| 8th | Molly Pavey (4) | Stover | 28 |
| 9th | Lauren McGinnis (18) | Churston | 28 |
| 10th | Lucia Woodhall (29) | Churston | 27 |
| 11th | Jessica Leach (21) | Bigbury | 26 |
| 12th | Josie L Phillips (15) | Exminster | 22 |
| 13th | Evie Stone (3) | East Devon | 21 |
| 14th | Jessica Francis (6) | Churston | 18 |


















Delamere Comboy Scratch Trophy - 26th March 2017
Just a few days later Chloe travelled with fellow Devon Junior, Evie Stone, to Delamere Forest Golf Club in Cheshire for the Delamere Comboy Scratch Trophy with rounds of 75 and 72 = 147, 2 over in the first round and 1 under in the second - finishing a very credible 4th against a very strong field. This gain an Order of Merit point for Chloe and for Devon County.
Whilst not in the top placings, Evie Stone (East Devon) performed well on this very challenging course.
Coaching Session - 25th March 2017​
Devon Girls had their fourth coaching session at Exeter G&CC with Darren Everett & Mike Cayless on Saturday 25th March. The focus of the session was short game and putting. Darren showed the girls techniques and drills to help them improve the accuracy of their putting. They also had the opportunity to play some holes on the course and practise their new skills. 19 girls attended the session.
The final session is at Woodbury GC on Saturday 29th April with Gary Milne and Tiffany MacKenzie.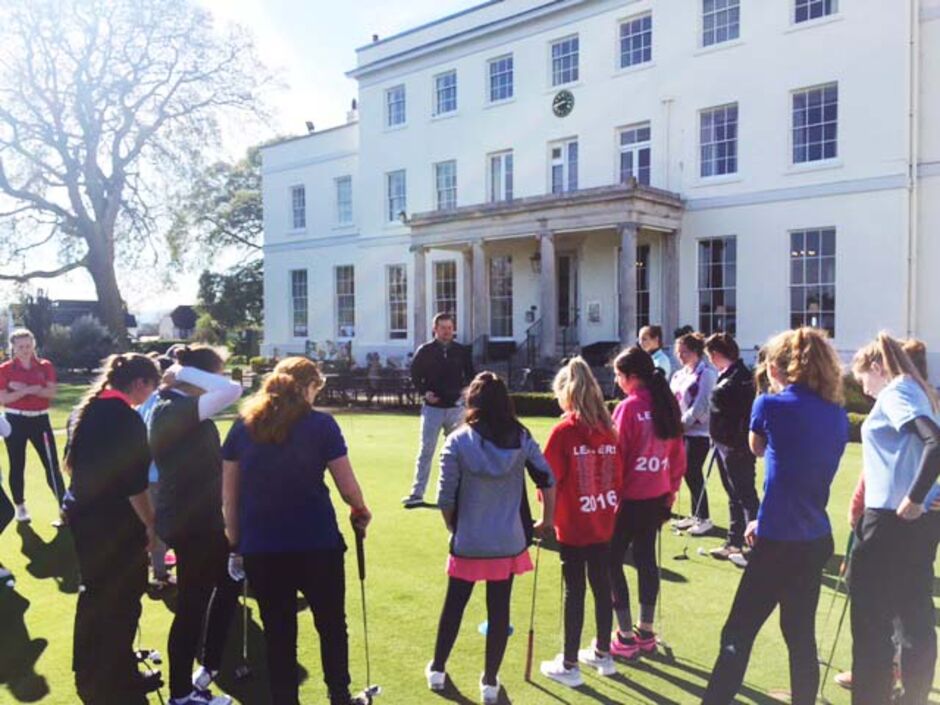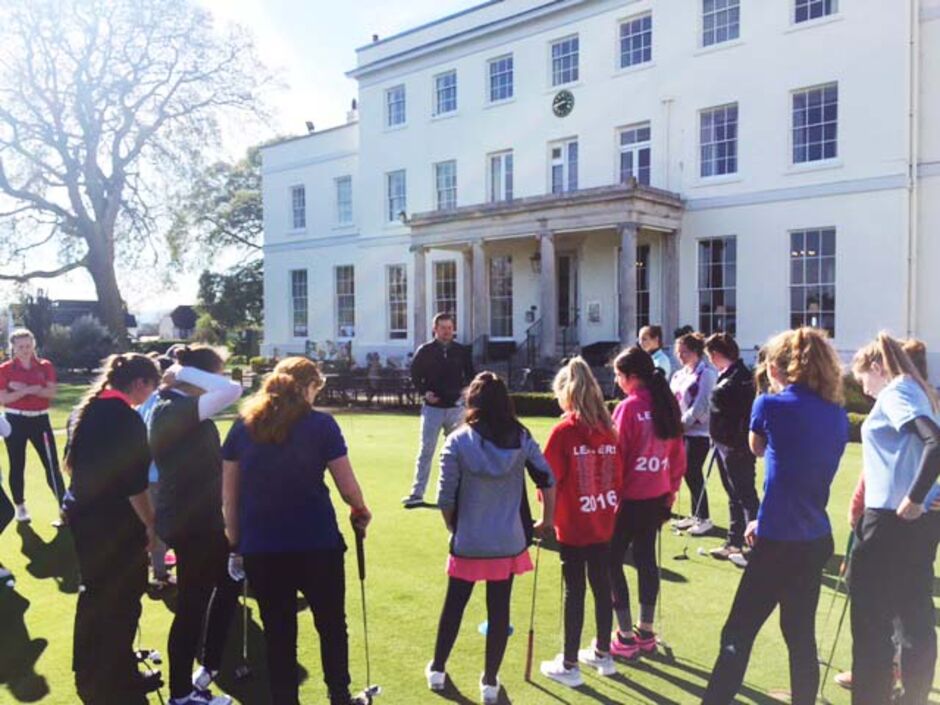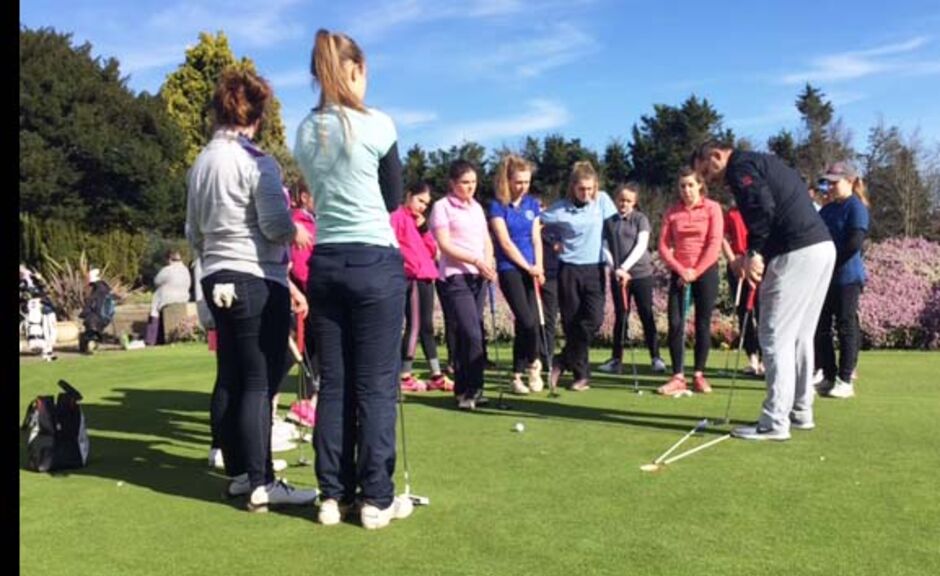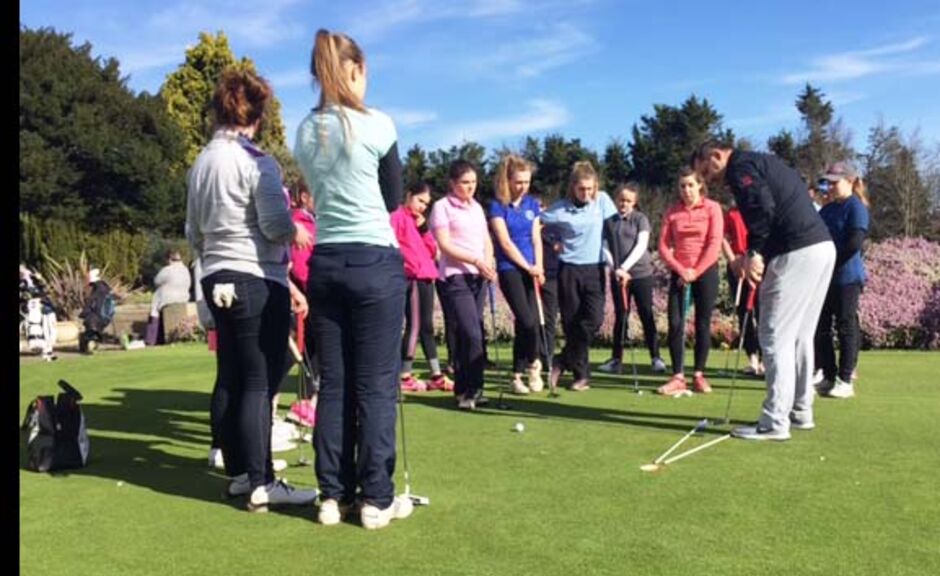 Exeter G&CC looking wonderful in the sunshine​


Coaching Session - 26th February 2017
Despite the cold wind 22 Devon girls from 13 clubs across the county attended a coaching session at Exeter University on Sunday, 26th February.
Tiffany MacKenzie, the County Performance Coach, and Mike Cayless ran the session. The University kindly offered Devon Girls the use of their all-weather short golf area. The girls were put into small groups and they worked on their bunker shots, short and long chips and pitching. It was great to see all of the girls working together and enjoying their golf. They all left the session with new skills to practise and new golf friends.
Many thanks to all of the parents for transporting the girls and a big thank you to Tiffany and Mike for organising a great session.
The next session is at Exeter G&CC on Saturday 25th March and another session has been booked at Woodbury G&CC on Saturday, 29th April.

Charlotte Husband (Exeter G & CC)
​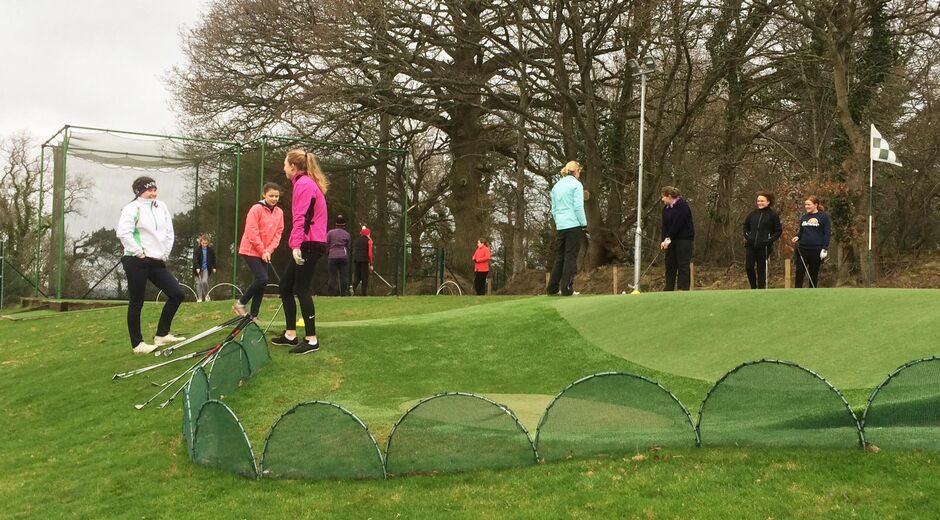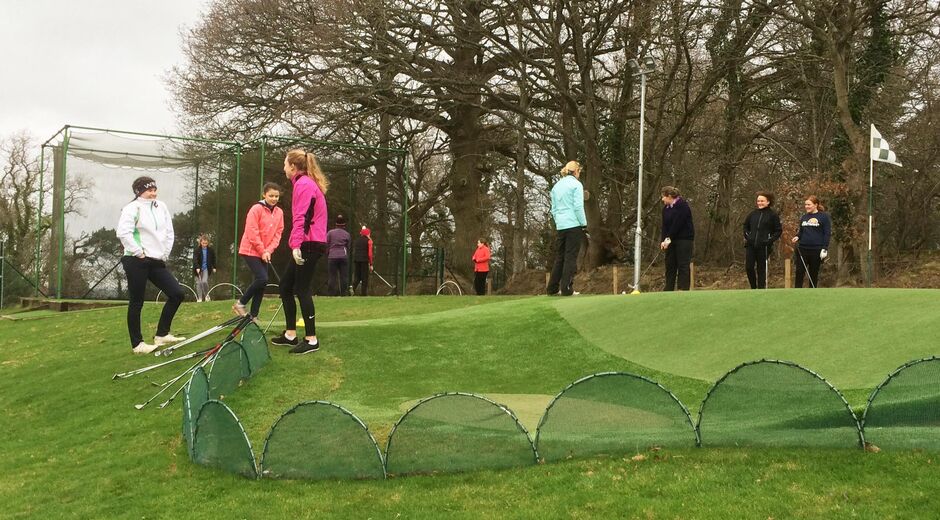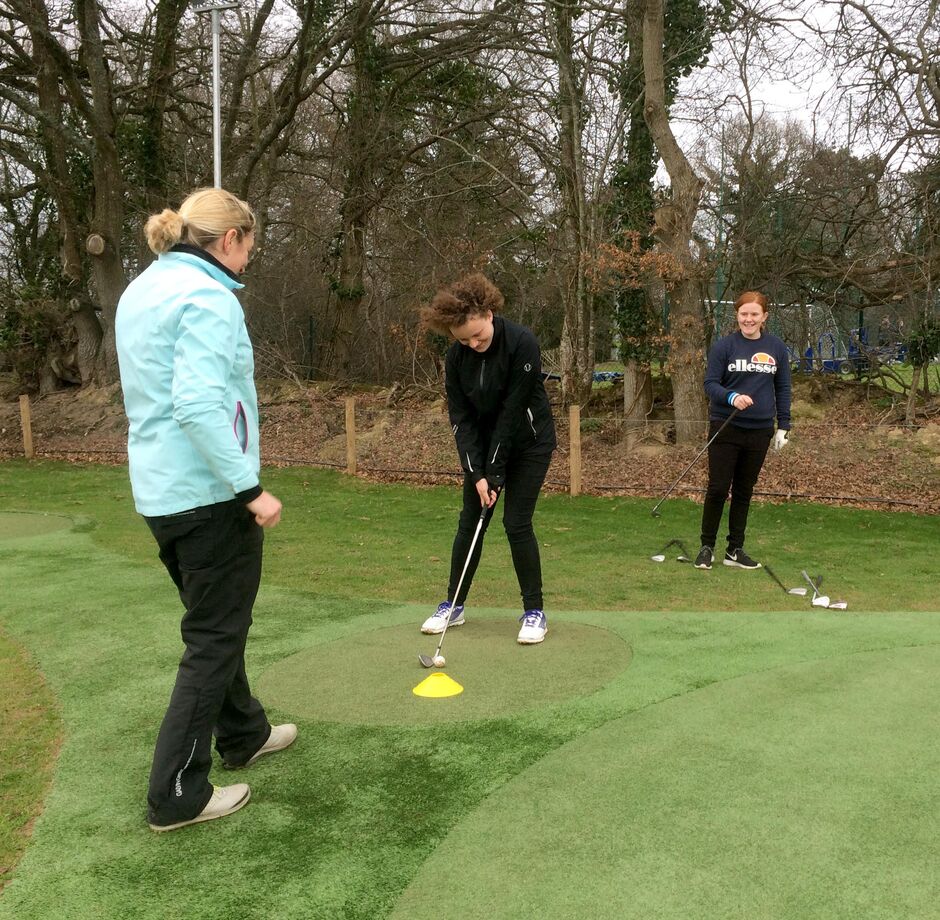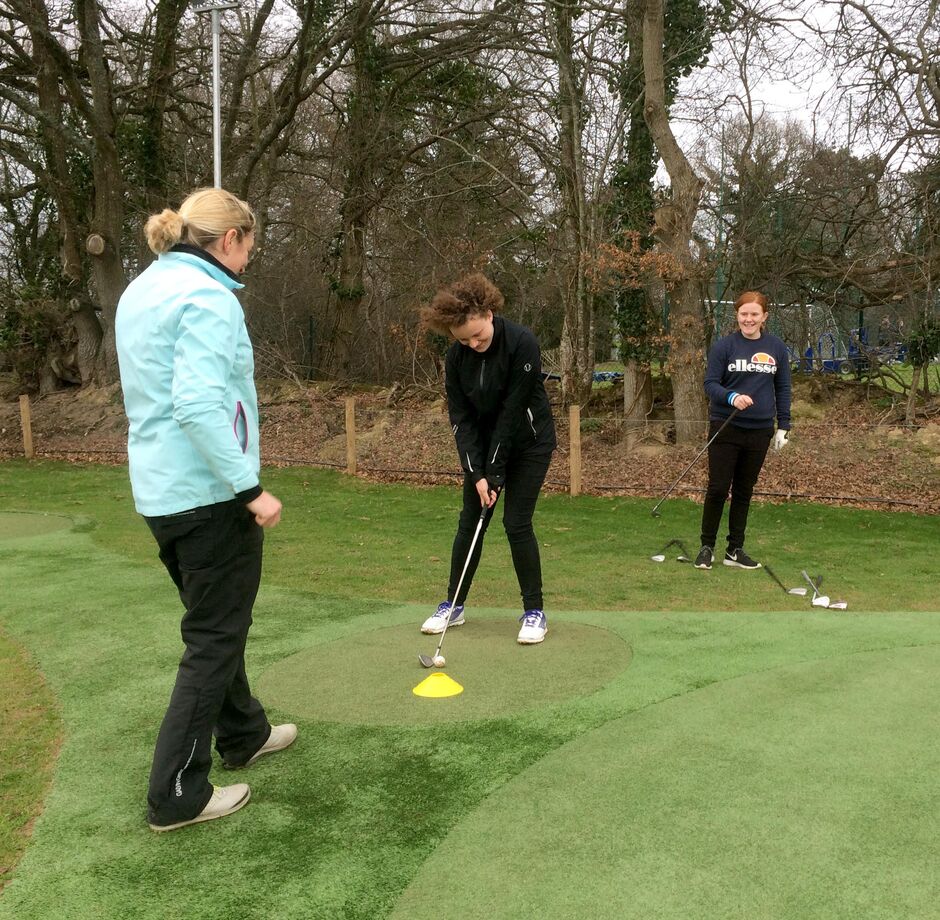 County Performance Coach Tiffany MacKenzie with Sophie Page (East Devon GC)
& Lily Andrews (Bovey Tracey GC)
Junior Girls' Coaching - 19th November 2017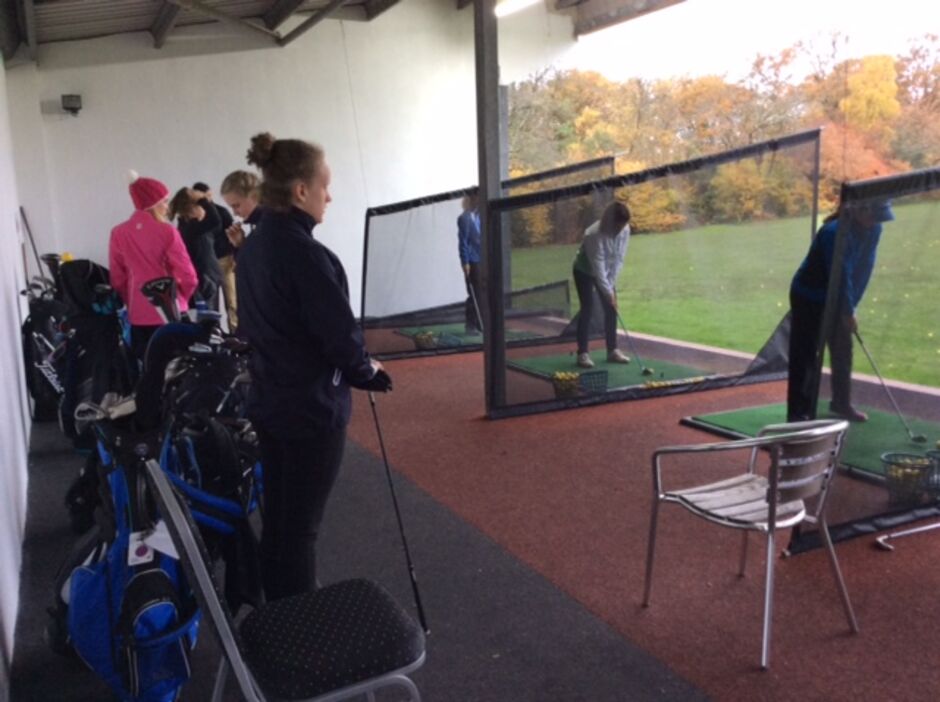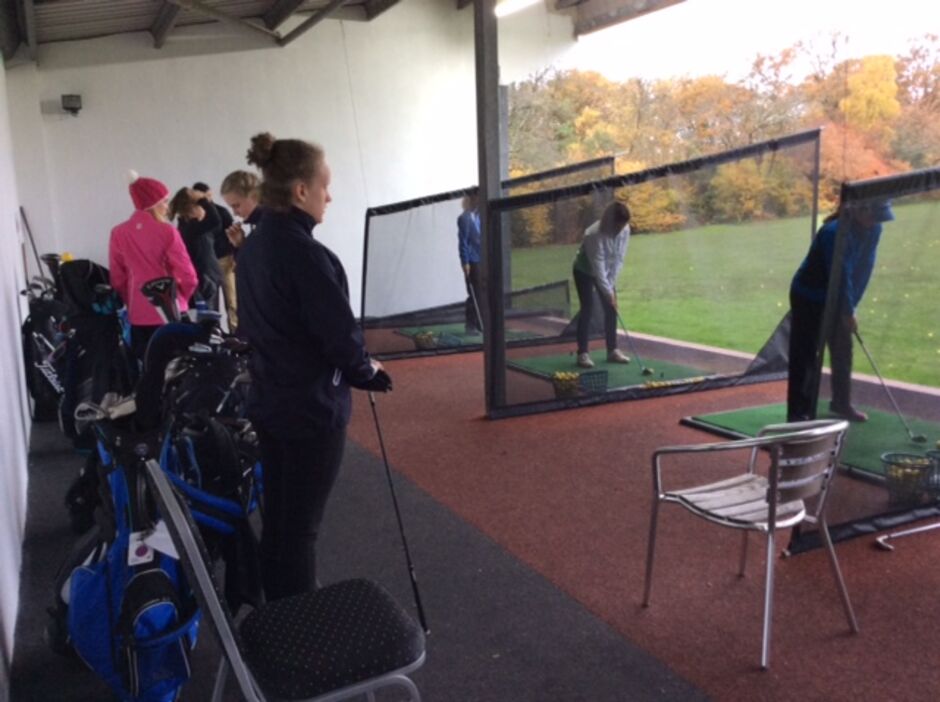 On Saturday, 19th November 2016 DCLGA Junior Girls' Organiser Gill Lang welcomed 17 girls to Bovey Tracey Golf Centre for a DCLGA Junior Girls' Coaching Session.
The girls were divided into two groups, one starting outside to work on their short game with Mike Cayless and the other on the range with Andy Fox. A short break for squash and cake was the ideal time for Gill to introduce Grace Jackson, the 2016 Junior Captain. Molly Pavey will be the 2017 Junior Captain and the new girls to the group enjoyed meeting and chatting with them.
The girls next meet up for a Christmas themed Texas Scramble at Stover Golf Club on 17th December.
​


October Adult / Junior Greensomes
​
Devon Girls held their annual Adult/Junior Greensomes at Stover GC on Sunday 16th October. It was a beautiful sunny day and despite the heavy rains on Saturday the balls were still running well. The winning pair was Sophie Brown & Andy Rogers from Fingle Glen with the Junior Captain, Grace Jackson and the County Captain Alison Hilton closely behind as runners up. Every girl that entered received a prize. Devon Girls would like to thank all of the clubs who donated 4 ball vouchers and the generous prizes donated by parents & friends. £293 was raised for the Junior Girls' funds. Many thanks to Stover GC for hosting the competition.


Caitlin Plays In The Girls Home Internationals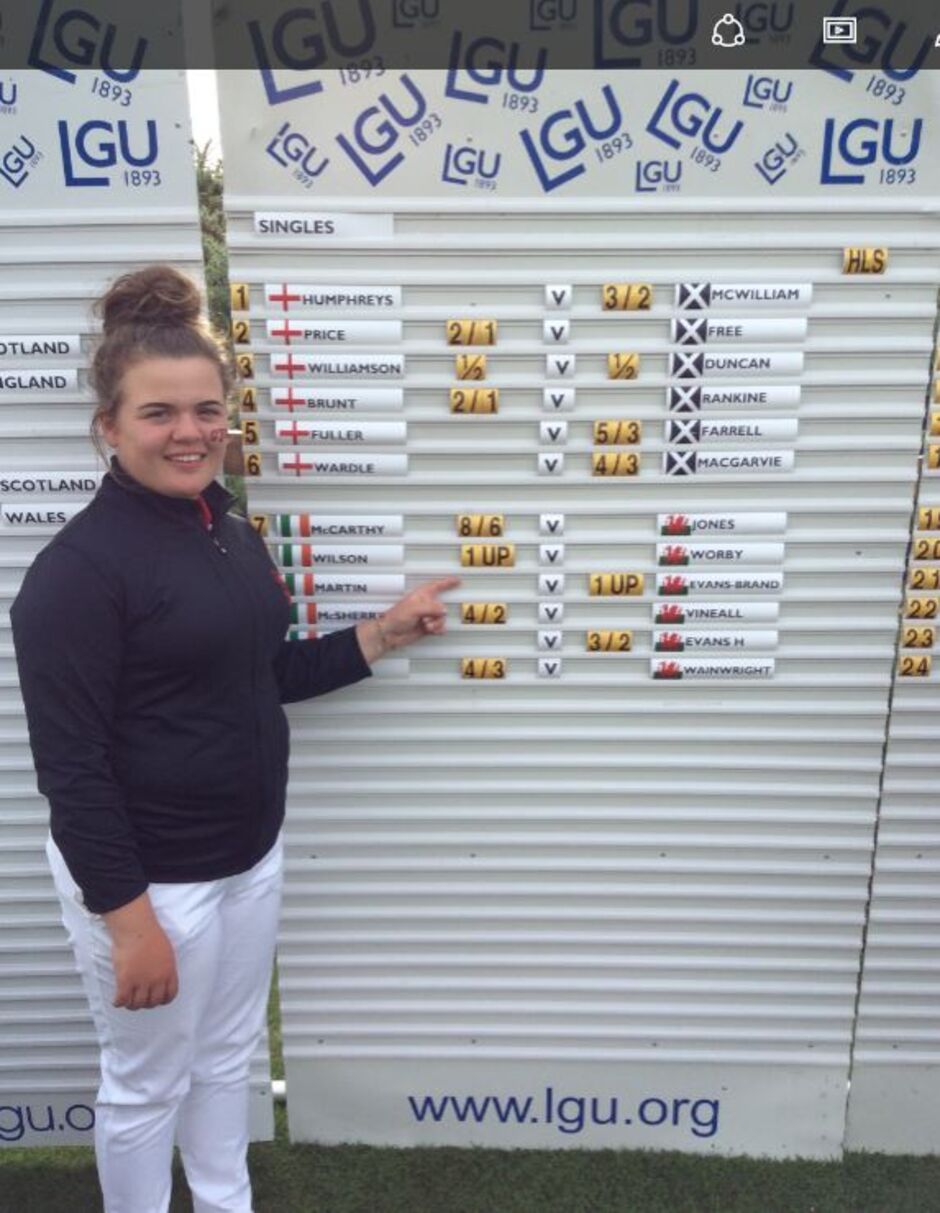 The Girls' Home Internationals took place this week at the Conway Golf Club along side the Ladies' Home Internationals. Representing Wales in the Girls' was Caitlin Evans-Brand, who is a Devon 1st Team and Junior player and a member at Yelverton. The overall champions were Ireland in a well contested competition. Caitlin and her partner Lucy Jones (Wrexham) won their foursomes match against Scotland and Caitlin won her singles match against Ireland's Mairead Martin.
The SW Girls' Inter Counties Tournament
Cumberwell Park GC, Wiltshire
Sunday 7th to Tuesday 9th August 2016
The following have been selected to represent Devon at the SW Girls' Inter Counties 2016:
Chloe Howard Boringdon Park
Emily Morey East Devon
Molly Pavey Stover
Lexi Dart Churston
Evie Stone East Devon
Grace Jackson Tiverton
Jess Francis Churston
Meg Rossouw Yelverton
The non travelling reserves will be : Charlotte Husband and Beth Baker.
Devon Girls' Championships 2016
Sunday 10th July
Churston GC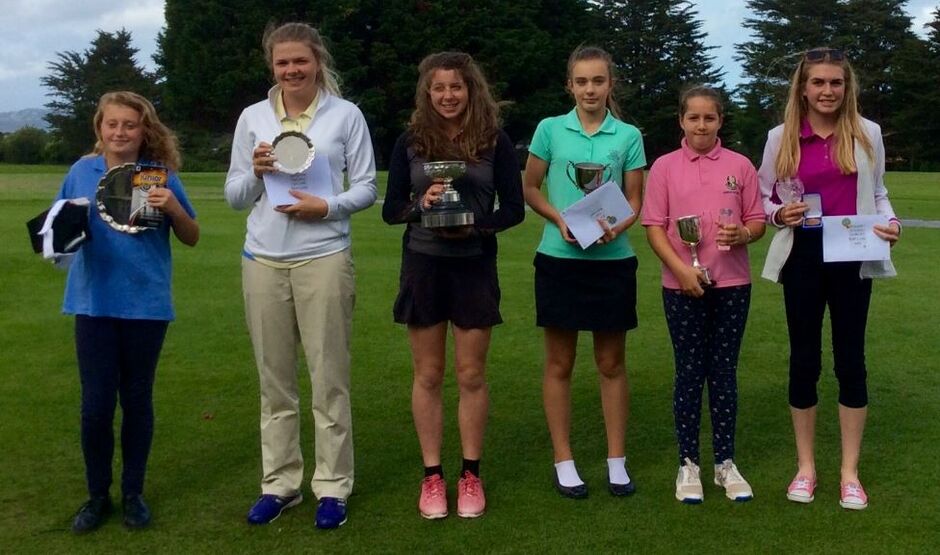 Lauren McGinnis, Chloe Howard, Lexi Dart, Jess Leach, Lucia Woodall, Charlotte Husband
The Girls' Championships was moved to July this year to avoid exam time. 21 girls entered the 18 & 9 hole competitions. We were greeted with a fine, cloudy morning and the sun appeared as the first group stood on the first tee. Despite a busy Match Week, Alison Hilton, the County Captain, was able to join us to start each of the groups of three. The girls were grateful for her support and encouragement as they stood nervously waiting to start.
The wind was in the girls' favour through the front nine, but unfortunately it became much stronger as they battled their way back to the clubhouse. This is probably why no twos were recorded on the cards! Churston Junior section kindly sponsored three prizes with Jess Francis winning the longest drive on the 3rd; Charlotte Husband nearest the pin 0n the 17th and Chloe Howard nearest the pin in 2 on the 18th. Angie Hickey, County Vice Captain supported the girls throughout the day and we were pleased that she was able to present the prizes. Congratulations to Chloe Howard who became Devon Girls' Champion and she will be joining Molly Pavey, the County Ladies' Champion at the EG County Champions Tournament at Woodhall Spa in September.
The prize winners were:
Dorothy Baldry Salver: Best Gross: Chloe Howard.
Runner Up: Molly Pavey
Kay Sharp: Best Nett: Lauren McGinnis Runner Up Jess Leach
Trish Johnson Goblet: Best Gross U15: Charlotte Husband
Exeter Trophy : Best Nett U15: Jess Leach Runner Up Ellie Tampkins
U13 Trophy : Best Gross: Lauren McGinnis Runner Up Bea Stone
U13 Trophy Best Nett: Lauren McGinnis
Championship Stableford Prize: Meg Rossouw
Betty Baynham Salver: 9 hole : Lucia Woodall
Captain's Prize: Molly Pavey
Congratulations to all of the prize winners. Devon has some very talented young players. The girls would also like to thank Churston GC for hosting the event and for making us all so welcome. Also a big thanks you to Steph Francis, Churston JO for her organisation and hard work which contributed towards the success and smooth running of the day.
Gill Lang
Devon Girls' JO
Caitlin Qualifies for the National English Schools Championships
Caitlin Evans-Brand (Yelverton) has qualified for the National English Schools Championships to be held at Belton Park Golf Club, Lincs on 27th June. Her qualification was as a result of her third place finish in the SW Schools Girls Championships at Royal Winchester on the 31st May. Devon were well represented as also playing at Royal Winchester were Grace Jackson and Beth Baker of Tiverton and Jess Francis and Lexi Dart of Churston.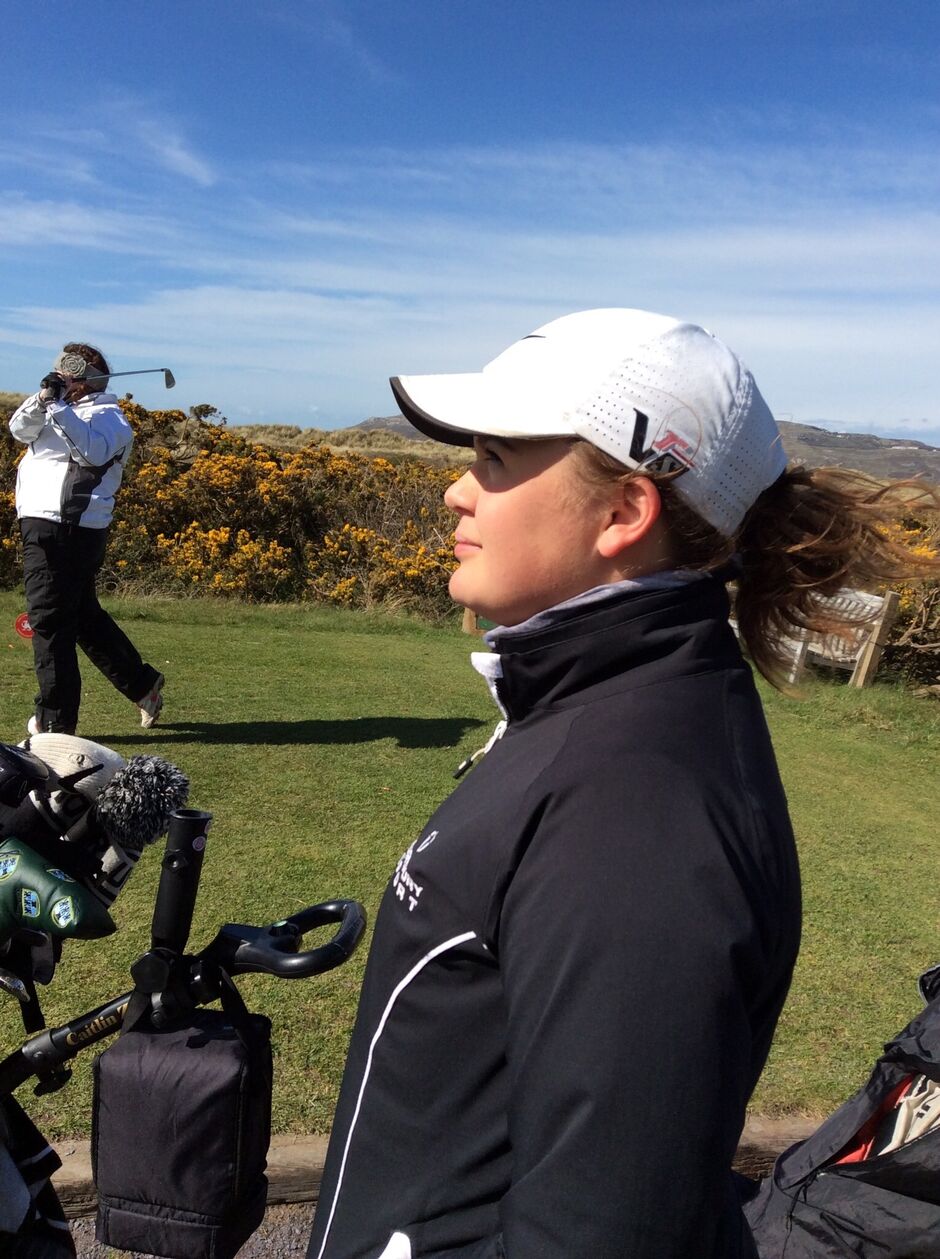 Caitlin is The British Schools and Colleges Individual Girls' Champion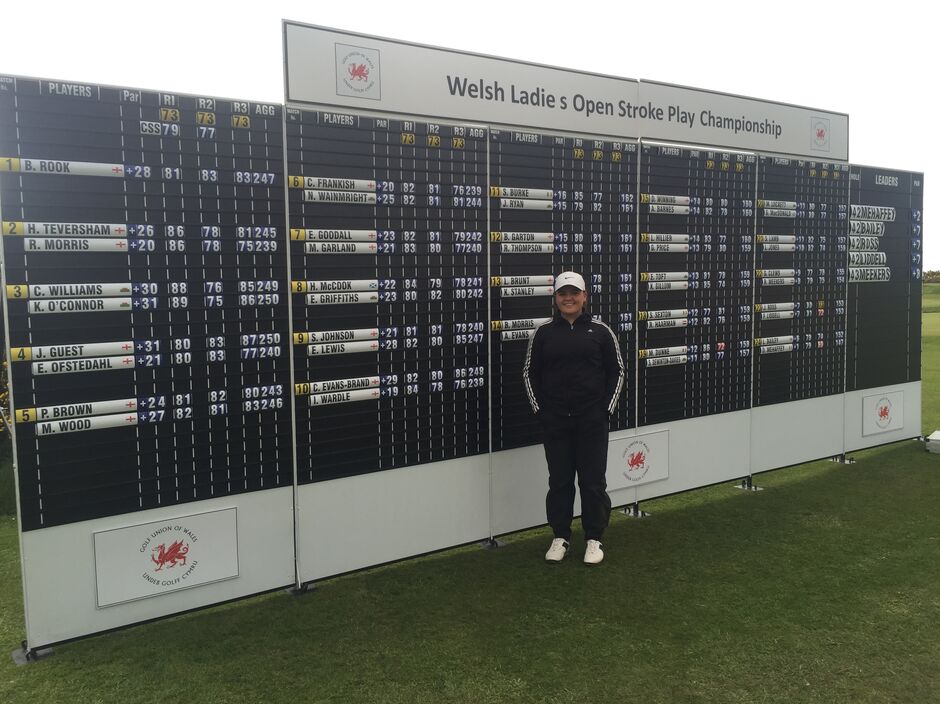 Caitlin Evans-Brand (Yelverton) won the British Schools and Colleges Individual Championship at Trevose with rounds of 78 and 75 in testing conditions. This follows a good month for Caitlin when she came 12th at the Whittington Ladies Scratch, 5th at the Association of Colleges National Finals at Close House, County Durham, 6th at the National Finals of the Intercollegiate Tour and she made the cut in the Welsh Ladies Open at Conwy, North Wales.
Devon Schools' Championships
Thursday 17th March saw 100 students from 27 different schools & colleges from all over Devon meet at Churston Golf Club for the 6th Devon Schools Championship. Bright Spring sunshine but with a stiff, cold easterly wind made for some testing conditions & produced a wide spectrum of scores.
The Best Primary School score was Jack Dart (year 6) from Tower House School, Paignton with 39 points with runner up, Rosie Lacey (year 6) from Stover School.
It was a good day for Charlotte Husband from St Peters. Charlotte was runner-up in the Best Stableford score as well as the girls' Best Gross Score Year 10 & under & will play at the English Schools Under 16 Championship at John O'Gaunt Golf Club, Bedfordshire on 18th July.
The girls' Best Gross score of the day was Jess Francis, Brixham College, on countback from Grace Jackson, Exeter College, both girls carding a 79. Third place went to Lexi Dart, Churston Grammar, again on count back with an 82. All three girls will join the top six gross scoring boys to make up the team to represent Devon at the South West Schools' Championship at Royal Winchester Golf Club, Hampshire on 31st May. From there a team of ten boys & five girls will qualify for the National Schools Championship & a chance to win an England International Cap.
Caitlin Evans–Brand (Yelverton) is presently studying at Hartpury College in Gloucestershire and so entered the Gloucestershire Schools Championships. This was also played on a challenging day but not so for Caitlin who romped home by nine clear shots carding a 76 with the CSS rising to 75 and in the process reduced her handicap to 3.7. Caitlin now progresses to the SW Regional Finals at Royal Winchester.