DCLGA SENIORS
Welcome To DCLGA Seniors' Golf
The County has decided to highlight qualifying competitive golf for members of the DCLGA who are 50 years of age and over. In line with England Golf the DCLGA is keen to promote competitive Senior Women's golf. This differs from Devon Lady Vets who are a society and, as such, none of their competitions are qualifiers.
Jo Shorrocks Has A Good Spanish Seniors' Competition
Jo Shorrocks (Bigbury) came 3rd in the individual competition at the Spanish Seniors' Competition in Huelva and 2nd, by one shot, in the pairs competition with Aileen Greenfield. This was a terrific result with a field of 90 pairs from all over Europe.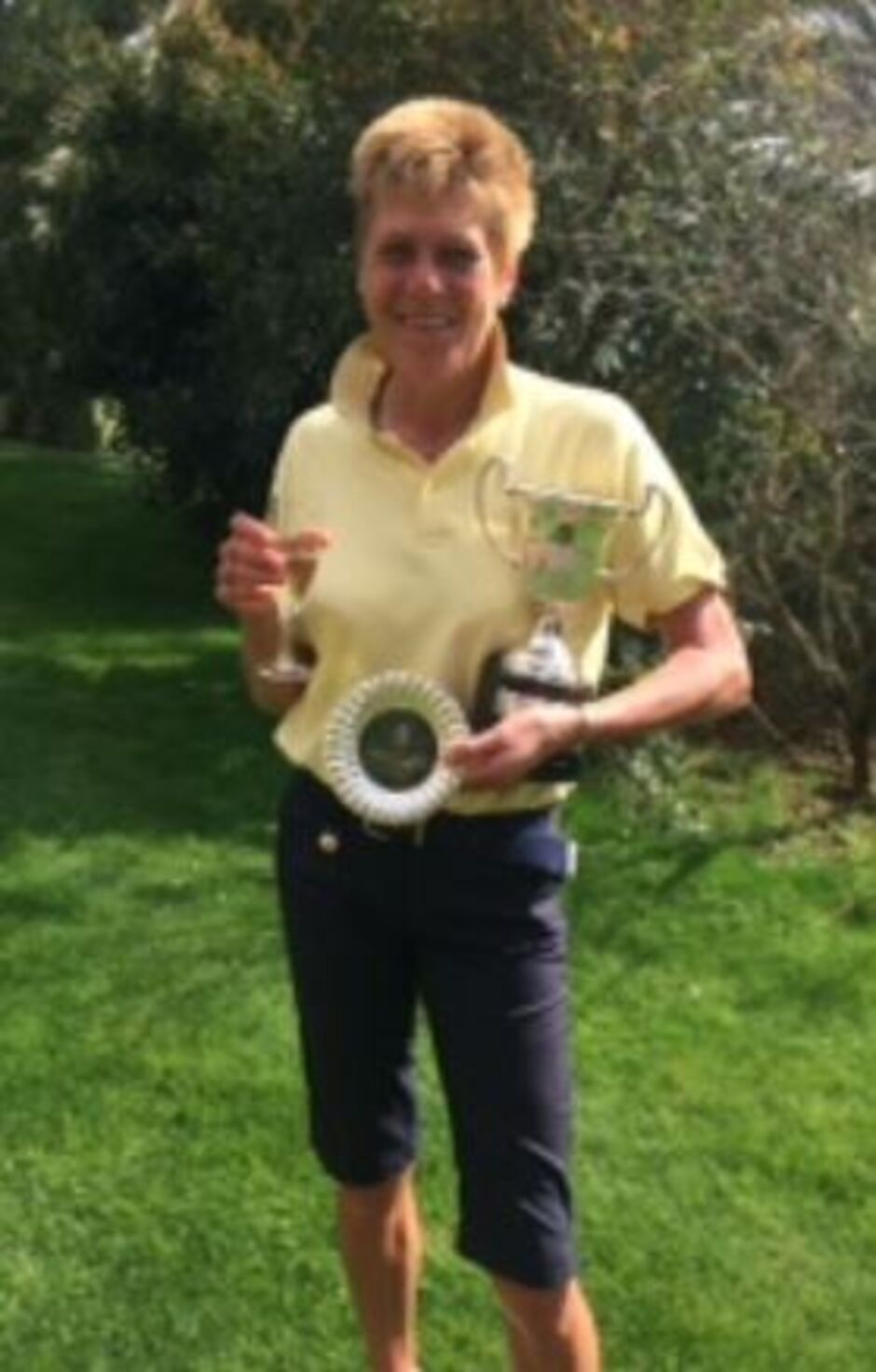 New - Devon Seniors' County Championship - Friday, 5th May 2017
2017 sees the introduction of a Seniors' County Championship to be played on Friday 5th May at Tavistock Golf Club. The format will be an 18 hole strokeplay competition with both scratch and handicap prizes. The Seniors' County Champion will be the player who returns the lowest scratch score on the day. This competition is open to all women aged 50 and over. Online entry is via the DCLGA website.
At a national level England Golf promotes competitive golf at Junior, Full and Senior level. The Championships Department organises a range of national scratch and handicap events for senior women, starting at the age of 50. They run both match play and stroke play championships, a foursomes competition and the popular Senior Series.
The Brenda King Foursomes has both scratch and handicap categories – Devon players featured strongly in the prizes in 2016. Jo Shorrocks (Bigbury) won the scratch prize with Amanda Mayne, Lesley Pascoe (Stover) & Annie Norman (Exeter) were runners up and Gro Lomas (RND) and Rosemary Ferguson (RND) were third in the nett competition.
The popular Seniors' Series consists of 6 handicap events across the country, open to both men and women. Entry into qualifying rounds will be accepted on a first come basis. Each qualifying round shall consist of 18 holes of stableford played off full handicap allowance. The winner will be the competitor who returns the highest number of stableford points over 18 holes. The National Final will be held at Golf Week, Woodhall Spa 16th August 2017. Leading qualifiers from the six tournaments gain automatic qualification to the National Final. An Order of Merit will be created, allocating points to those players not gaining automatic qualification to the National Final. One of these 6 tournaments will be held at Teignmouth on 28th June. Entry is via the England Golf website.
Whilst the golf is taken seriously, these competitions are great fun. All competition details, including any handicap limitations are available on the England Golf website, Championships page.
It is worth noting that, as part of their Championship review, England Golf are also considering a Senior Women's County finals event and the inclusion of the County Senior Women's Champion into the current England County Champions' Tournament.
South West Senior Women's Event - Tiverton Golf Club - 21st August 2017
At a regional level there is an annual inter county stroke play event. There are individual and team prizes, both scratch and nett. The team prize is determined by the best 3 scores from players from the same county - so the more senior women from Devon who enter the greater our chance. Devon is hosting the event in 2017 at Tiverton on 21st August.
Click here to download entry form